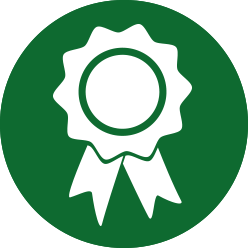 How do I become a Member of NUCAFE?
NUCAFE Membership is open to those organizations and individuals whose primary activities are the planning, marketing and execution of coffee and coffee processed products in Uganda. Applicant organizations or individuals must have the minimum infrastructure and staffing to allow them to carry out their activities in accordance with the Association's Code of Conduct.
---
NUCAFE offers 2 membership types, i.e:
Associate Membership
Associate Membership is for professionals who own or work with organizations, agencies and or association that are in the same line of business or are stakeholders with NUCAFE.
Ordinary Membership
Ordinary Membership is for professionals who are engaged in activities that relate or simulate the purpose of existence of NUCAFE.
Steps to Follow to APPLY
Download the NUCAFE Membership Application Form to start the process of your membership to the association.
You must fill this form with appropriate information as required.
You should then take the form to an existing NUCAFE member to be recommended. The recommender should sign and stamp appropriately.
For Associate membership, the application form should be bound spirally as a booklet with; photocopies of certificate of incorporation, memorandum and articles of association, trading license and at least 2 staff CV's.
The deliver the complete form to NUCAFE Offices at Coffee House, Plot 35, Jinja Rd.
Please ensure that all information is provided correctly and in full as failure to do so may result in your application being delayed. The Board of Directors at their next board meeting will review your application, and you will be informed in writing of the outcome of your application.

The Association reserves the right to reject applications and will provide reasons in writing as to why an application has been rejected.
1